USSA
News
Aiming for the Top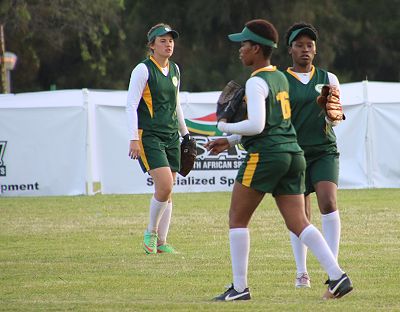 Tshwane- The USSA Softball ladies have started the 2017 National Championships with an aim for medal position. The 2017 edition of the SA Softball Senior National Championships have started on the Wednesday of 22 March 2017. Despite their congested fixture on the first day, the USSA Softball ladies team managed to win three games against (SA Dev, KZN and Ekurhuleni), the game against Tshwane Region that lasted over two hours on the evening of 22 March ended in a draw.

There are two games scheduled for the morning of 23 March 2017 and a win in either of the two games will guarantee them a position in the top four. The tournament is made out of both Provinces and Regions and USSA National team is treated as such.

The USSA Softball Team compared to other years, all selected players for participation were availed by their respective Institutions and Clubs. The Team is coached by Raymond Matlala who continues to sing praise about the performance displayed by the team on their first day. The target of reaching a medal position has become a reality after the team performed poorly at the 2016 SA Softball Championships that were held in Polokwane.

The results from the USSA Men team has not been forthcoming and they still have five more games to change their fortunes.


---
Posted by USSA Communications Unit on 27 Mar, 2017.